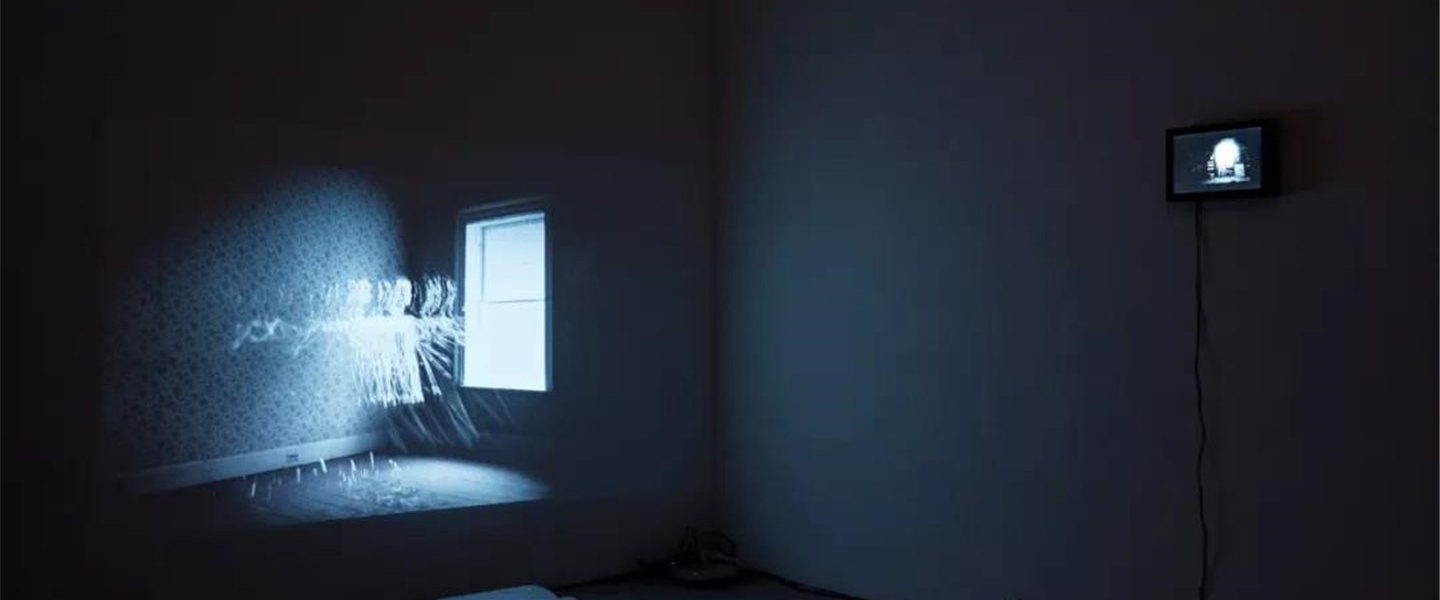 ---
| | |
| --- | --- |
| 展览: | "Umeda + Sawa" |
| 艺术家: | Tetsuya Umeda and Hiraki Sawa |
| 展期: | 13 April - 1 June 2019 |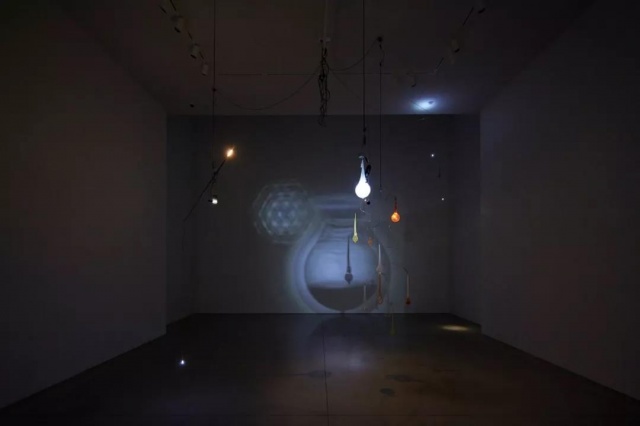 Installation view: "Umeda + Sawa", 2019, Ota Fine Arts Shanghai
Courtesy of Ota Fine Arts, Tokyo / Singapore / Shanghai, Photography by Zhang Hong
Ota Fine Arts Shanghai is delighted to present a duo exhibition featuring works by Japanese artists, Tetsuya Umeda (b.1980) and Hiraki Sawa (b.1977).
From capturing environments, architectural spaces, sound, light and interactive human behaviour, Tetsuya Umeda's practice covers an extensive range. He remodels and creates on-site installations from everyday objects, engages viewers with performances, and collaborates with musicians on a regular basis. His works have been shown internationally at museums and galleries, as well as outdoor locations such as ruined buildings, lakes and mountain tops.
Umeda often derives ideas directly from his immediate surroundings: re-configuring mundane objects and exposing hidden or un-observed structures of various spaces. For this exhibition, he has created a site-specific installation comprising of "moving mobile" structures - made out of nets, light bulbs, steel pipes, wires, cables, motors, LED lights, and other items - that are hung around the gallery space. Governed entirely by their own working mechanisms and systems, these constructed forms hang on a precarious balance, casting shadows and reflections on the gallery's walls, ceilings and floor as they rotate. One's senses are heightened and attention is drawn to the ordinary and overlooked, bringing to awareness various features of the gallery.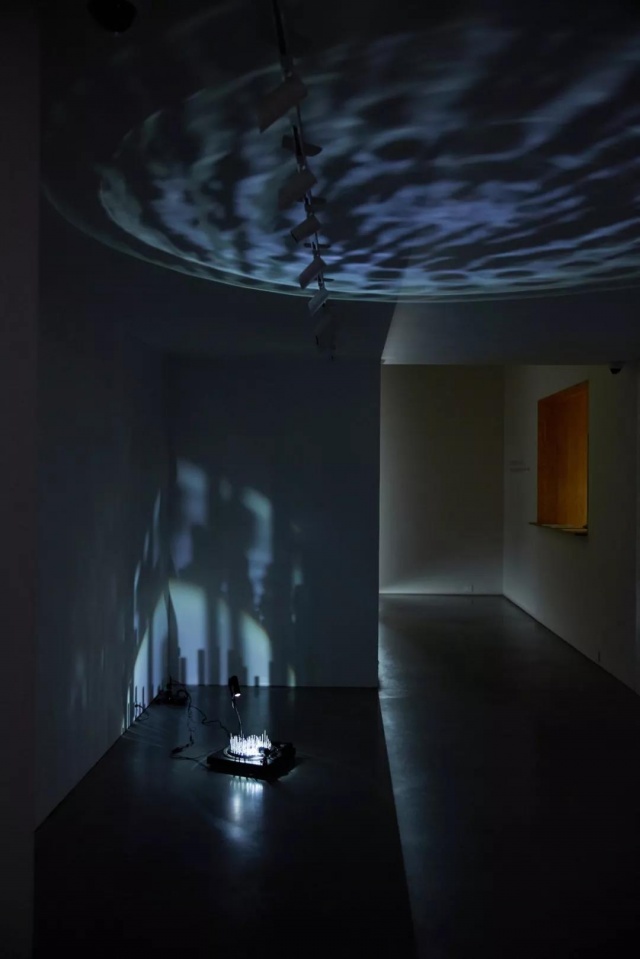 Installation view: "Umeda + Sawa", 2019, Ota Fine Arts Shanghai
Courtesy of Ota Fine Arts, Tokyo / Singapore / Shanghai, Photography by Zhang Hong
Striking a different tune and taking on the medium of video, Hiraki Sawa experiments with the human perception. He is well-known for his video works that diffuses and blurs the boundaries between domestic and public spaces, interweaving the familiar and unfamiliar of the everyday to create dream-like scenescapes and moving images that begets one's imagination. Sawa's works are video collages of fragmented moving images documented by him. When put together, they depict scenes that are seemingly familiar yet foreign upon closer observation, triggering one's deposits of memory in our conscious and subconscious mind.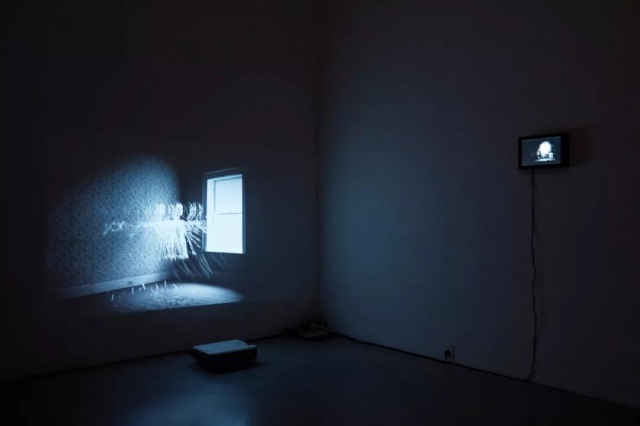 Installation view: "Umeda + Sawa", 2019, Ota Fine Arts Shanghai
Courtesy of Ota Fine Arts, Tokyo / Singapore / Shanghai, Photography by Zhang Hong
Hiraki Sawa (b. 1977) studied fine art and went on to pursue his MFA in sculpture at Slade School of Fine Art in London, where he continues to work till today. His video work and moving image installations reveal domestic and imaginary spaces that play with the often-unexpected textures of memory and artifice. His solo exhibitions have been held at the National Museum of Victoria, Melbourne (2006), la Musée des Beaux-Arts et d'Archeologie, Besançon (2010), Shiseido Gallery, Tokyo (2012), Tokyo Opera City Art Gallery, Tokyo (2014),Parafin, UK(2016) and Vincom Center for Contemporary Art, Vietnum(2018). His recent group exhibitions include "Borders", James Cohan gallery, 2019,"Two Houses: Politics and histories in the contemporary art collections of John Chia and Yeap Lam Yang" ICA Singapore (2018); "Hinterland", Roaming Room, London (2016); and "Roppongi Crossing 2016 – My Body, Your Voice", Mori Art Museum, Tokyo (2016).
Tetsuya Umeda (b.1980) studied in Osaka, where he is based today. He has held a number of significant solo exhibitions including "Exhibition as media 2011: Tetsuya Umeda", Kobe Art Village Center, Kobe (2011), "See, Look at Observed what Watching is", Portland Institute for Contemporary Art, Portland (2016), "Almost over, Always around", Ota Fine Arts, Singapore (2016), Umeda has also participated in the "1st Aichi Triennale 2010: Arts and Cities", Nagoya (2010); "Double Vision: Contemporary Art From Japan", Moscow Museum of Modern Art, Moscow / Haifa Museum of Art, Haifa (2012), "Towada Oirase Art Festival 2013", Towada; "minus20degree Art & Architecture Winter Biennale", minus20degree, Flachau (2016), "Composite Variations, the / part / 4" , Soto, Kyoto, Japan (2017), "Composite: Variations / Circle" , WIELS and GC Ten Wayngaert, Brussels, Belgium (2017) and "Sapporo International Art Festival", Sapporo, Japan (2017).