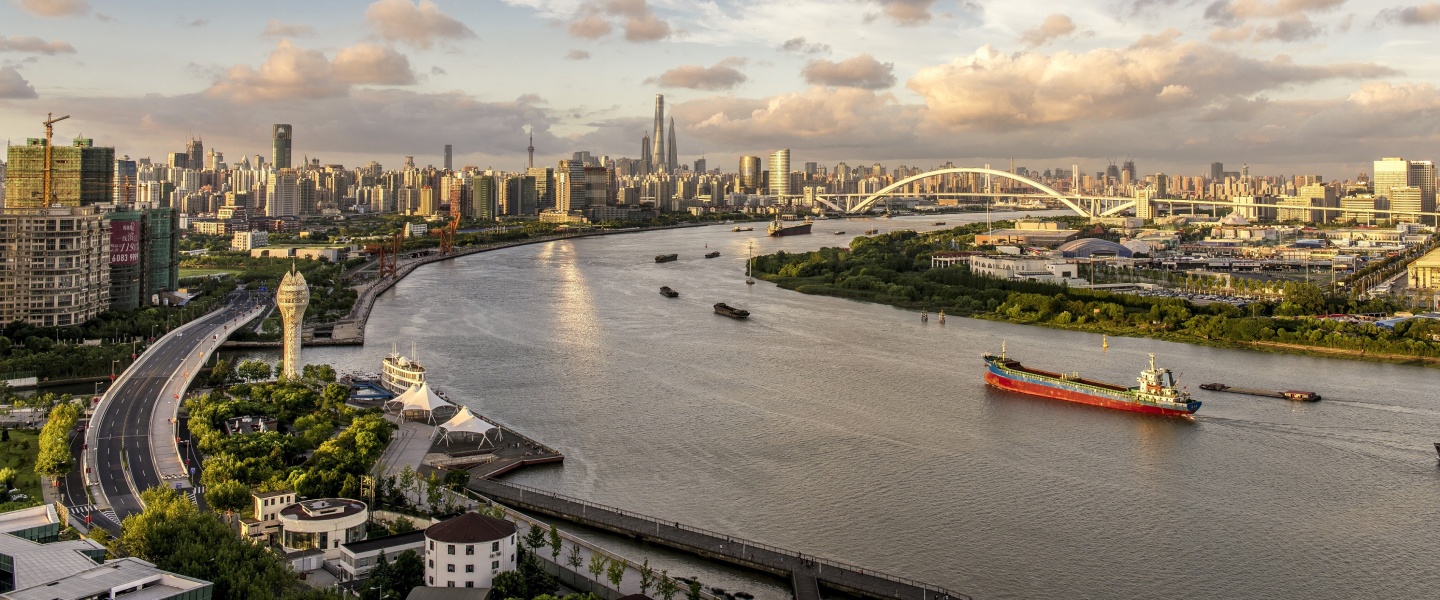 District Overview
Shanghai West Bund refers to Xuhui Waterfront along the Huangpu River, with a shoreline of 11.4 km, an area coverage of 9.4 km², and in a total land volume of 9.5 million km² for development, which was identified as a high-quality CAZ(Central Activity Zone) that carries the core functions of global cities by "Shanghai 2035" master plan. As an origin place for the national manufacturing industry in the 20th century, it took advantage of Expo 2010, Shanghai West Bund started the city renovation and transformed from an industry-intensive area to a public open space guided by the "planning-based, culture-oriented, eco-based and technological-innovation-driven" development principle. Besides, Shanghai planned to build it into an iconic zone which would be comparable with the Paris Rive Gauche and London South Bank.
Centered upon the design of Shanghai Corniche, West Bund is positioned to provide a world-class urban waterfront public space with a landscape avenue. Following development principle, 20+ cultural and art institutions will be gathered along the 8.4 km shoreline of the West Bund, such as the Long Museum, Yuz Museum, Start Museum, Tank Shanghai, and the emerging theatre cluster, forming the largest art zone in Asia. Also, West Bund has planned the main projects like West Bund Media Port, West Bund Smart Valley and West Bund Financial Centre, to set up the central business area with 3 major industrial pillars of cultural innovation, technological innovation and creative financial industries.
Shanghai West Bund has restarted the new master plan for the next decade. It will accelerate the construction of the new highland of artificial intelligence industry (AI):successful organization of the 2018 World Artificial Intelligence Conference has attracted a number of industrial giants including MSRA, CCTV, Tencent, Alibaba Group, Netease, Xiaomi, Huawei, United Imaging, and creating the most dynamic artificial intelligence application area. To accelerate the formation of an international cultural landmark, West Bund launched the 5-year cooperation program with the Centre Georges-Pompidou and Hong Kong West Kowloon. Moreover, the influence of brands such as Art West Bund and the West Bund Art & Design Fair continued to increase, making West Bund as one of Shanghai-Global Debut Destination by attracting the international top brands. West Bund is also planned as an International Art Industry Cluster (Pilot Zone) to endorse industrial development, and promoting the regional energy level with the"AA"(Art & AI) engine. In the future, West Bund is aiming at being an extraordinary waterfront of the International Metropolis.
How to get here
West Bund Culture Corridor
west Bund Media Port