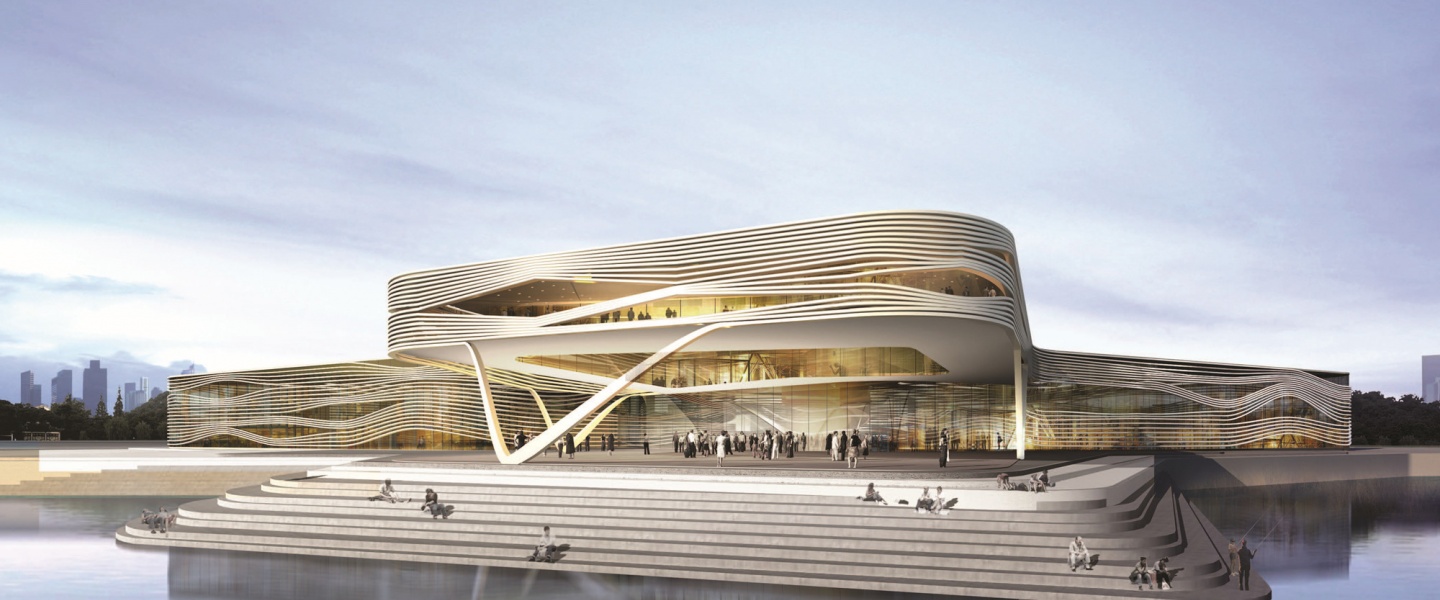 The 25,000-square-meter theater was designed by Mr. Chris Hadie, partner at SHL, a well-regarded Danish architectural-design firm.
Combining European minimalism and openness with Chinese elegance and grace, a bird's-eye view of the Waterfront Theater resembles petals floating on water. Three of these petals are the main buildings, including the central hall, the function room, and the theater itself. The fourth petal is designed to simulate floating on the waters of the Huangpu River. The four buildings are connected by a facade which features automatically rotating shutters that allow natural light into the buildings. When the shutters rotate, reflected sunlight on the ground creates the impression of flowing water.
A hall connects the theater and all the buildings, enabling visitors to pass through from Longteng Ave directly to the bank of the Huangpu River. On the second floor of the venue, there is a coffee house and a relaxing area to sit and enjoy a dazzling view of the river. Underneath the venue, plans are in place to install a 300-parking-space garage. The outdoor square design takes into consideration the surrounding terrain, perfectly integrating the building into the environment of the city, park, and riverbank. The Waterfront Theater boasts elegantly designed indoor and outdoor spaces that can be enjoyed as pieces of art in their own right.