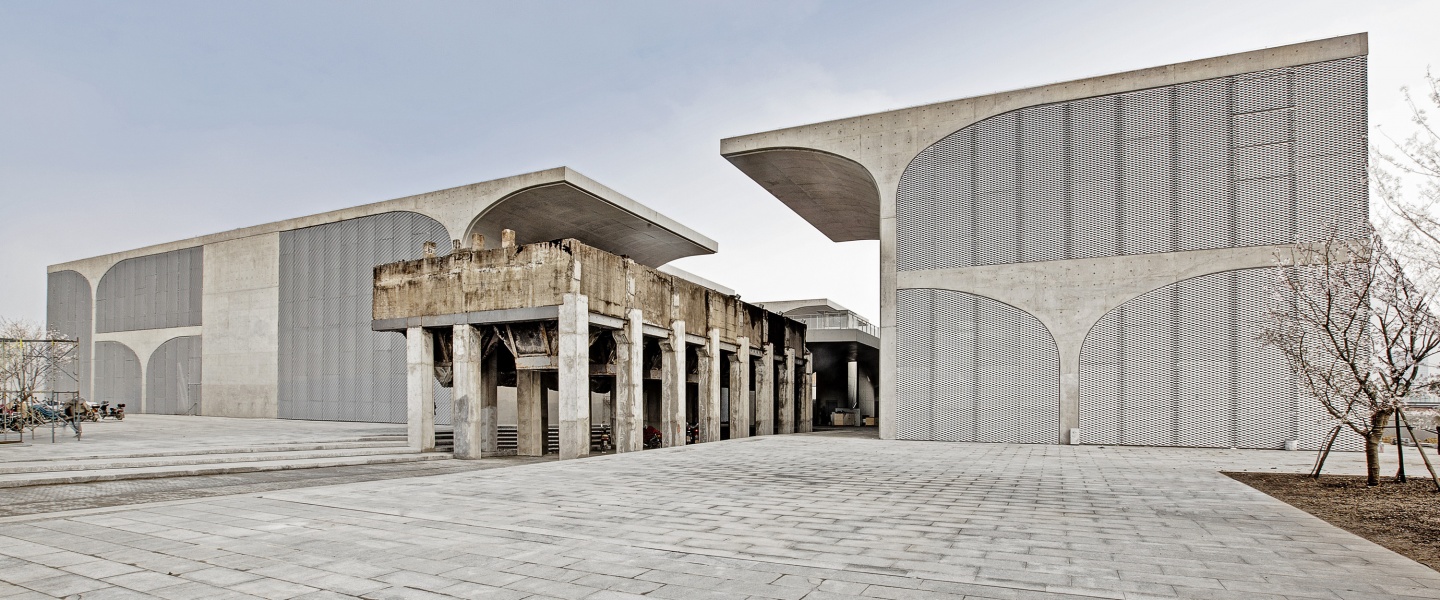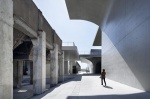 龙美术馆煤漏斗
The Long Museum (West Bund) was founded by Mr. Liu Yiqian and Mrs. Wang Wei, a prominent power-couple in the art-collecting world. Mr. Liu Yichun, a renowned architect from Atelier Deshaus, was commissioned to design the museum on the 33,000 square-meter site of the defunct Beipiao Wharf. The Long Museum was opened to the public in 2014.
The four-story-high main building features stately umbrella-like overhangs that reflect the grand stature of the artistic and cultural works housed inside. The first and second floors showcase paintings, sculptures, installation art, new media and the latest contemporary art. The museum's use of arching ceilings and bare concrete walls create the sensation of art, history and ideas echoing throughout the display halls. The architecture stays true to the site's historical role as a wharf for loading and unloading coal: this industrial heritage is celebrated by the preservation of the iconic coal-hopper unloading bridge and other unique details. The museum's avant-garde architecture unites industrial rationalism with spontaneous natural influences, presenting a fascinating contrast between practicality and grace. Providing a counter-balance to the museum's forward-leaning stance, the basement level showcases rare, Republican-era treasures, displayed in minimalistic, white exhibition rooms that let the beauty and historical significance of the works take center stage.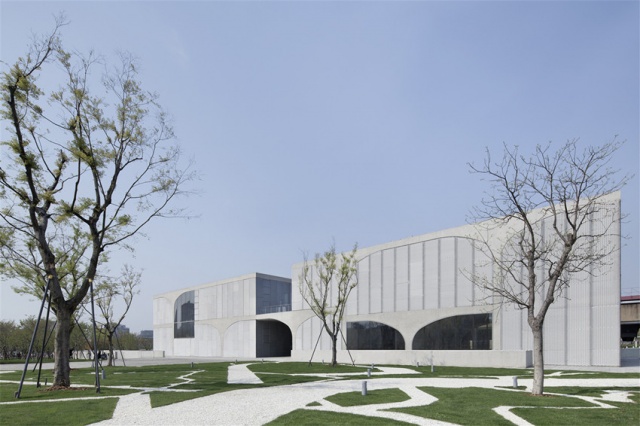 Long Museum ( West Bund )
The Long Museum (West Bund) pushes the boundaries of traditional museum design. With a robust common area, the museum encourages a wide range of public activity: for example, the open courtyard, music hall, art shop, coffee house, and restaurant overlooking the river offer ample space to congregate and soak in the artistic ambiance. Underground, the venue offers a children's art gallery, library, art-restoration workshop, bookstore, and over 300 parking spots. Together these facilities make art and culture easily accessible to a wider audience.
| | |
| --- | --- |
| Opening Hours | 10:30-16:30, from Tue to Sun, closed on Mon(except holidays) |
| Address | No.3398 Longteng Avenue, Xuhui District, Shanghai |
| Tel. | 021-64227636 |