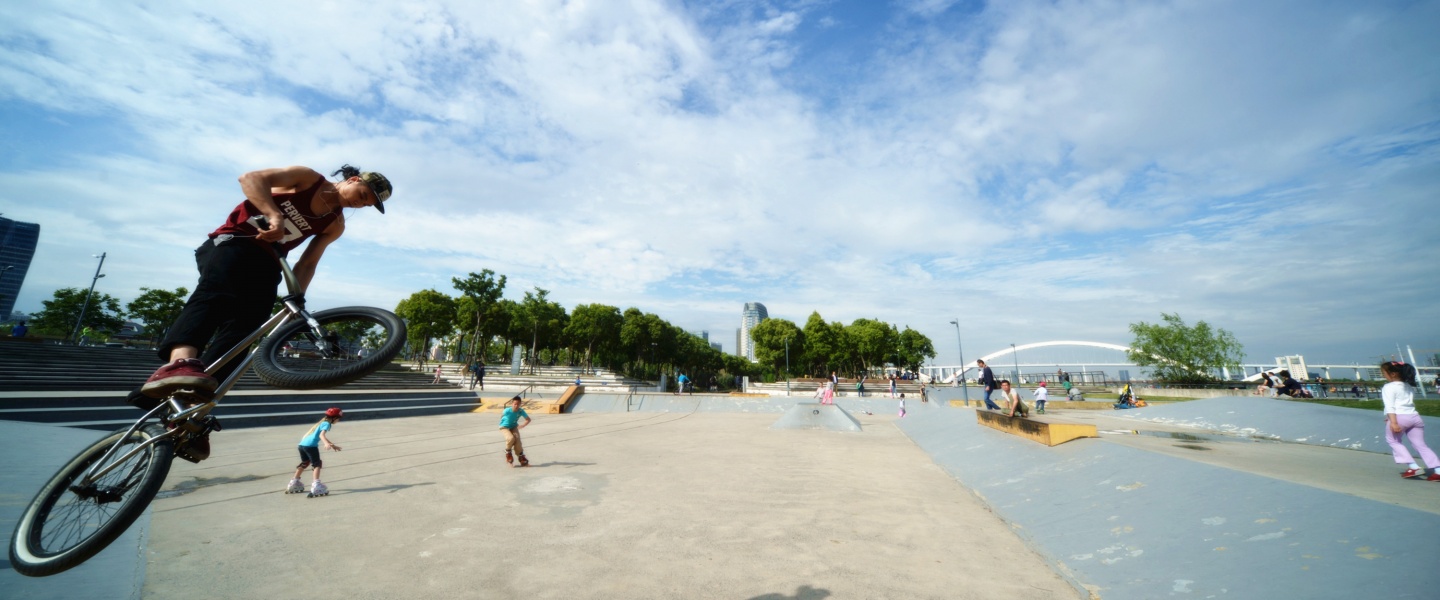 Outdoor Leisure
Stretching along the Huangpu riverbank for 3.6 km, the West Bund Public Open Space has emerged as a popular site for all kinds of recreational activities since opening to the public in 2010. Drawing inspiration from the Beirut's Corniche seaside promenade, the West Bund Public Open Space is designed to integrate Shanghai's unique cultural offerings and stunning riverside scenery with outdoor recreational activities.
Top Site for Outdoor Activities
West Bund is designed to be an inclusive, open space that offers something for everyone. Apart from a place to appreciate culture and art, West Bund is also the best place to enjoy urban outdoor activities. Fun comes in all different forms in the West Bund Public Open Space, where you can: take in the city's unique riverside scenery driving or cycling along Binjiang Avenue; get in marathon-shape at the Adidas Runbase – the first of its kind in China; stroll or jog along the boardwalk at your own pace; join a game of pick-up basketball; challenge yourself on the outdoor climbing wall; show off your skills at the skate park; or explore the area by bicycle.
Sports Activities
- Outdoor Track
- Climbing Wall
- Skate Park
- Street Basketball Court
- Adidas Runbase
Recreation and Scenic Spots
- Maritime Tower
- Dragon's Spine Bridge
- Scenic Drive
- Riverside Observation Area
-Elevated Walkway
- Crane Tower Square
- Public Bicycles
How to get here
West Bund adidasRunbase
Nearby Resturant