Located adjacent to Yunjin Road, the park was runway of former Longhua Airport. It is designed by SASAKI, a renowned landscape design company, and covers an area of about 80,000 square meters.
The prototype of the runway park is the airport runway, which shows the imprint of aviation history. The park adopts the design concept of urban trajectory, organizing the streets and parks into a unified runway system with diverse linear spaces, and interspersing water system and green areas, transforming the former Longhua airport runway into a runway for cars, bicycles, people and rivers, meeting the needs of the transportation, leisure and sports in modern society. Besides, to accommodate multiple functional requirements, the project is carefully designed in terms of road paving, pedestrian access, coastal design and road construction, bringing a touch of urban public space's comfort and lingering historical memory to Xuhui Waterfront Area.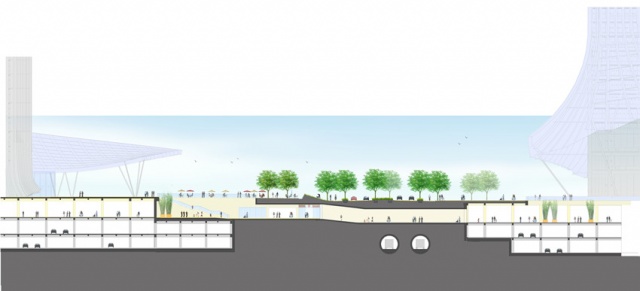 Relevant information more...