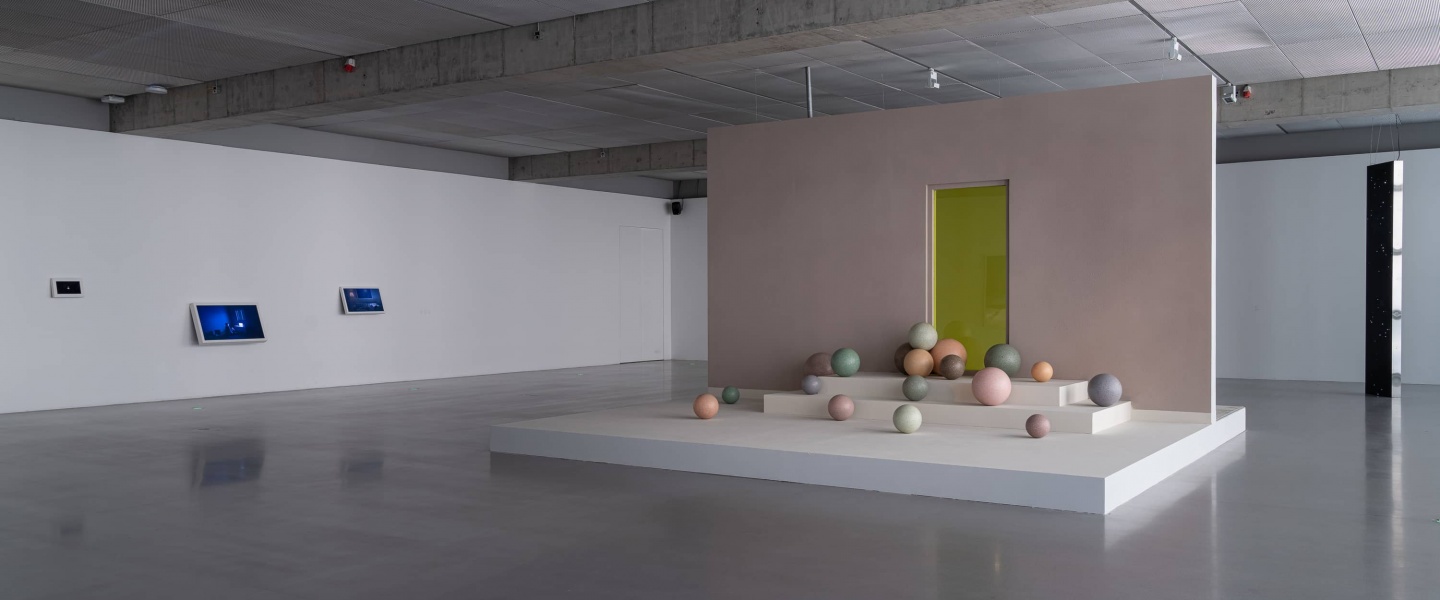 | | |
| --- | --- |
| Chen We: Make me illusory: | |
---
Chen Wei
Make me illusory
11 November2021–27 February2022 | Gallery 0
Following on from Yu Ji's Spontaneous Decisions II exhibition, the Centre Pompidou x West Bund Museum Project continues its dialogue with the emerging Chinese artistic scene, with an original project by Chen Wei, entitled Make me illusory. The exhibition will be inaugurated during the Shanghai Contemporary Art week, where it will feature prominently. For the occasion, Chen Wei has designed an immersive environment in which photographs, installations, video and multimedia works evoke the new conditions of communication in a world struck by the pandemic.
Born in Zhejiang Province in 1980, Chen Wei emerged on the Hangzhou underground music scene in the early 2000s, when club culture was developing in a spirit of freedom and creative effervescence. Having graduated as a photographer, he elaborated an artistic practice that blends concrete music, performance and stage directing with very elaborate lighting. He moved to Beijing in 2008 and devoted himself essentially to photography, testifying to the upheavals of everyday life and social relations in a country in the throes of transformation, and the predicted disappearance of a nightlife on the margins.
Little by little, the artist positions the essential elements of his practice in this crucible, such as the attraction of the night and darkness, which enables him to chisel artificial lights, but also the recourse to reconstitutions rather than capturing reality directly. The spatial organisation in which lighting plays an essential role is a constant preoccupation, both in his photographs and in the exhibition space. The artist likes to undermine the distinction between physical space and representational space, with a sophisticated interplay of echoes between images and the stylised elements they present. A singular nostalgia emanates from this uninterrupted dialogue between reconstituted fragments of reality (clubs, most of which have now disappeared, and urban neighbourhoods subject to constant changes), alternately images or scale models, that seem to constantly provide new illusory facets. However, this nostalgia is by no means a rejection of the present, to which the artist, on the contrary, devotes his full attention and which stimulates his insatiable curiosity.
For Chen Wei, the starting point of Make me Illusory was the experience of isolation brought about by the epidemic of Covid 19 in China, and the strategies individuals employed in order to preserve social contacts, essentially by technological means. Do these exceptional circumstances not shine a powerful spotlight on new, already deep-rooted digital sociabilities? The artist adopts a system of direct, ephemeral and anonymous commentary that young
Chinese people call Danmu or bullet curtain, which is very fashionable on certain platforms for sharing videos and online games. In a hybrid space that evokes the enclosed privacy of an archetypal bedroom in the heart of a modern city, Chen Wei blurs the frontiers between temporalities and spaces, between anonymity and identity, between the real and virtual.
How to get there
Related venue/project more...