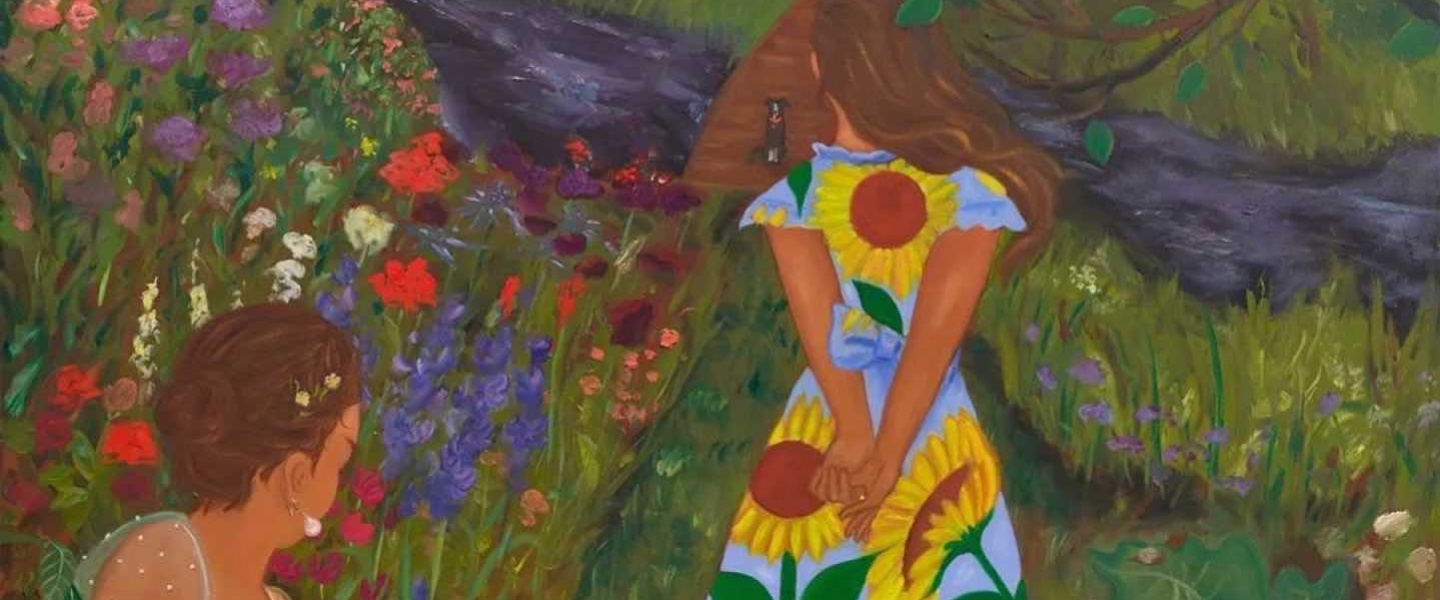 ---
| | |
| --- | --- |
| Exhibition: | Maria Farrar "Spring" |
| Time: | 11.11.2020-09.01.2021 |
| Location: | Ota Fine Arts Shanghai |
Ota Fine Arts Shanghai is delighted to present Spring, a solo exhibition by the London-based painter Maria Farrar featuring 11 new paintings. It will be Farrar's third exhibition with the gallery, and her first in Shanghai.
Since completing her Master's degree in 2017, Farrar has received a reputation for her paintings that connect the pictorial language of the East (Manga, calligraphy) and the West (Oil painting, the use of linen). With an acute sense of colour, and dynamic compositions, Farrar depicts scenes derived from her everyday life or from fragments of memories that span the grand lakes of the Philippines to the shopfront windows that line the streets of London. These captured moments are concrete and yet simultaneously elusive, invoking feelings of a floating and expanding world.
While Maria Farrar continues to explore the connections between the east and the west, she admits it has become more subtle and organic in the actual paintings. "Continuing my journey into colour, the current and next stage is more subtle: how an eastern feeling for colour translates to oil paint." Ota Fine Arts Shanghai welcomes you to join us as we encounter Farrar's dreamy and hope-filled canvases.
Maria Farrar (b. 1988, Philippines) was raised in Shimonoseki, Japan between the age of 2 through 15, before she moved to the UK where she received her BFA from the Ruskin School of Art, in 2012 and her MFA from the Slade School of Art in 2016. Her solo exhibitions include "Too late to turn back now", Ota Fine Arts, Tokyo/Singapore (2019), "Eaves Deep", mother's tankstation, London (2018), "straits", mother's tankstation, Dublin (2017), "Marine", Supplement Gallery, London (2016). Her works are in the collection of Saatchi Gallery Collection (London), Magdalen College Library University of Oxford (Oxford) and AmC Collezione Coppola (Venice).