---
| | |
| --- | --- |
| Exhibition: | Nile Koetting: Remain Calm |
| Time: | 2019.12.6-2020.01.08 |
| Venue: | Gallery 0, West Bund Museum |
| Curator: | Marcella Lista |
Nile Koetting: Remain Calm, Gallery 0, West Bund Museum, 2019
"A friend of mine once told me that there is no greater fortune than being in an institution like this one when the storm comes. Togetherness that weaves itself so tightly that you will never see yourself as a single unit again."
—— Miriam Stoney
Nile Koetting: Remain Calm, Gallery 0, West Bund Museum, 2019
INTRODUCTION
"Remain Calm" was first shown at the Kunstverein in Göttingen in March 2019. In this project, Nile Koetting imagines the time after the flood, after the rising waters have gently infiltrated the museum, leaving the role of caring for works and people to the technologies of "smart homes". The community comes together, facing the singularities that constitute it and the capacity for unity that is thus made possible. During the course of routine exercises for an emergency situation, time is suspended and a sense of rite resurfaces.
The art of Nile Koetting (born in 1989 in Kanagawa, Japan) is an art of fluid landscapes, resonating here with the master painters of water, air and wind in twelfth and thirteenth-century China. It gives form to atmospheres permeated by images in constant transformation. A subtle dramaturgy weaves intricate links, welcoming the collaboration of other artists and the presence of visitors. Miriam Stoney's writing provides narrative for the work, which Nozomu Matsumoto's soundtrack activates in real time. Coming forth from different horizons, the performers each in turn introduce the languages of gestures that they embody.
—— Marcella Lista, Curator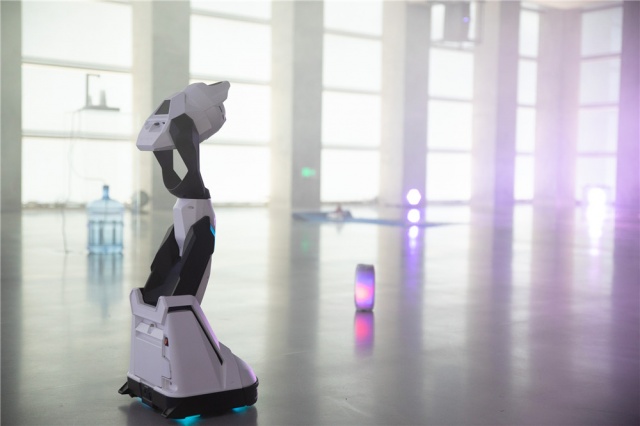 Nile Koetting: Remain Calm, Gallery 0, West Bund Museum, 2019
BIOGRAPHY OF ARTIST
Nile Koetting (b. 1989, Kamakura, JP) is an artist working with a diverse range of formats, such as installation, light, performance, scenography, sound and composition. His artistic projects explore a new perception of interchanges between material and immaterial, living and non-living beings in a landscape of performative time and space. He often terms his approach "scenography" as opposed to demarcation of a clear border between the performative space and the audience.
His works and projects have been presented at Kunstverein Göttingen (DE), Palais de Tokyo (FR), Moscow Biennale 2017 (RU), Somerset House (GB), ZKM Karlsruhe (DE), Hebbel Am Ufer Theater (DE), Western Front (CA), Mori Art Museum (JP), Maison Hermès Tokyo-Fondation d'entreprise Hermès (JP), and Kunstverein Hannover (DE).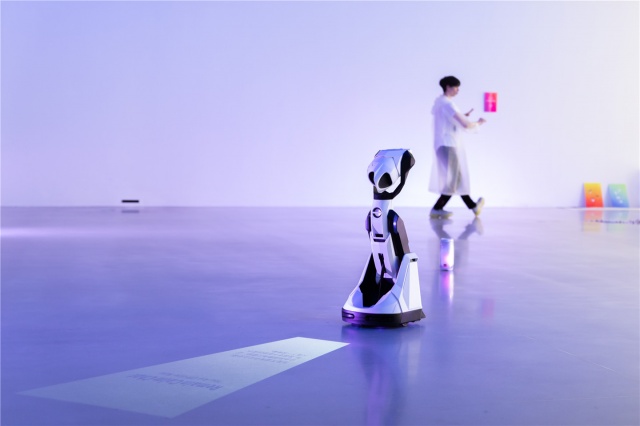 Nile Koetting: Remain Calm, Gallery 0, West Bund Museum, 2019
How to get there
Related venue/project more...