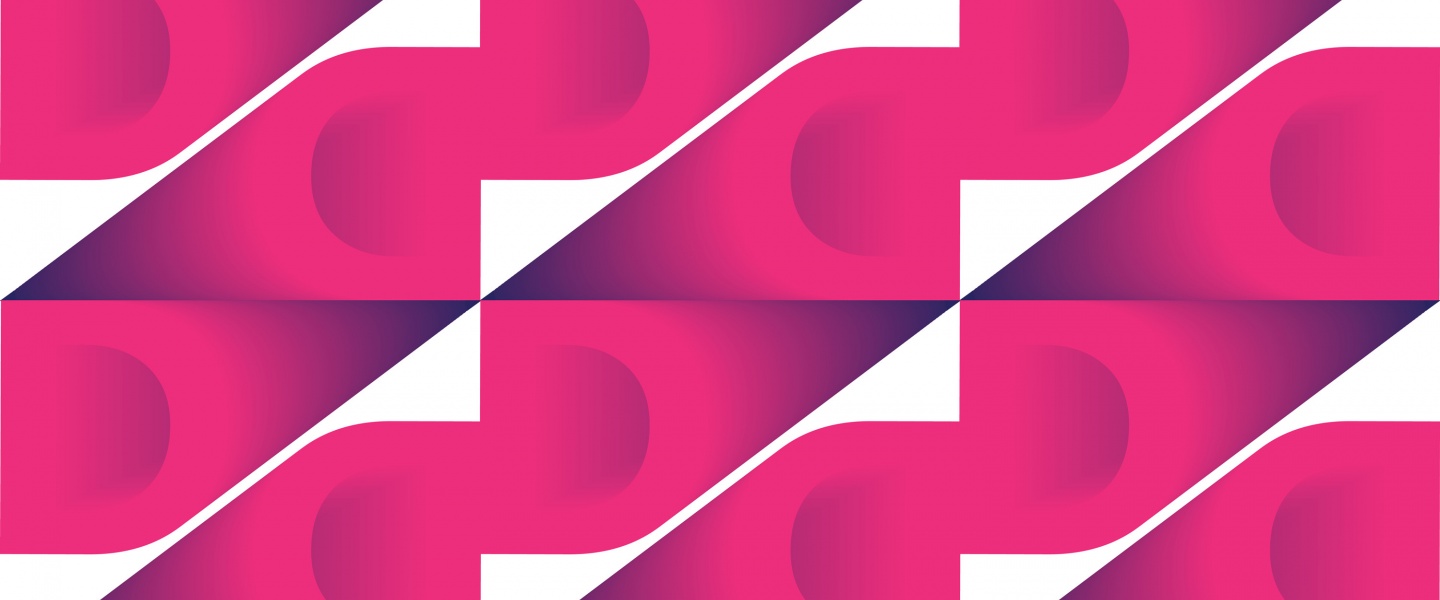 Shanghai Art & Design 2016
---
Dates
2016.01.10-03.15
Venue

West Bund Art Center

Curator

Ding Yi

Bu Bing

Feng Feng

Beatrice Leanza

Ben Hughes

Admission
Free
About 2016 Shanghai Art & Design
2016 "TRANS-DESIGN" Shanghai Art & Design Show will be held at Shanghai WestBund Art Center from January 10th to March 15th, 2016. It is hosted by Shanghai Federation of literary and Art Circles, Shanghai Municipal Administration of Culture, Radio, Film and TV; Shanghai Municipal Education Committeeand sponsored by Shanghai Designers Association.
Tans-Design attempts to identify the possibilities for future design amid relatively obscure phenomena. It will be divided between four sections on the sub-themes of Fusion Power, New Genes, Ideas in Action, and Future(s) by Design, and its aim is to examine the connotative and denotative significance of the changes occurring in the design community, to reveal the power of design and to predict the direction in which design is headed.
The show will be curated by Ding Yi, with support from a team comprising Bu Bing, Feng Feng, Beatrice Leanza, and Ben Hughes. This curatorial team looks into the drivers behind the evolution of design through these four sections with a focus on the media and phenomena of changing designs, or specifically, the context of a macro multi-disciplinary system where cultures mix to generate the impetus for the development of design, and design experiments stemming from an illumination by the mutation of genes. Such an arrangement of sub-themes is geared towards a prediction of the direction in which design is headed in the future.
Fusion Power
Curator Bu Bing
The word fusion means the process of combining two or more distinct entities into a new whole. It may refer to the nuclear fusion reaction, which can generate enormous power. It is also used in recent years to describe the combination of elements of various cultural traditions, started from culinary field.
New Gene
Curator Feng Feng
"New Gene" will scan and scrutinize contemporary design and art, in an effort to lay bare the lively and exciting developments in design that have been hidden from view by globalization and consumerism. A biological point of view will be borrowed to examine and represent design in evolution. For this section, a new generation of sustainability-minded designers from around the world, inspired by new materials and technological advances, are sharing their questions and thoughts on the relationship between design, living and social progress.
Ideas In Action
Curator Beatrice Leanza
"Ideas in Action" brings together multidisciplinary projects linking conceptual and practical strategies of design enactment that mobilize extant relations of production, inheritance and place into new conformations. The exhibition aims at offering a critical look at forms of integrated thinking found in, inspired by or echoing across contemporary scenarios of change in China that span from object-to-city making by way of rerouting connections across the social, cultural and spatial givens of uneven or unattended frameworks of development.
Future(S) by Design
Curator Ben Hughes
This exhibition allows us to escape from this binary opposition and celebrate a third direction where technology remains a key part of our life but as an enabler rather than an oppressive force. This is a playful, diverse and interconnected world where devices developed by multinationals interface with locally developed solutions by enthusiastic amateurs, artists and designers.
Apart from the exhibition, three special sections will be held inside and outside the main exhibition area at same time.
Zero-Carbon Building from England
-A White Collar Apartment in a Car Park
Curator: Angela Tang
The innovative light-weight zero-carbon building-----white collar apartment in a car parking, designed by ZEDfactory and introduced by UK Creative Arts Centre, will make his debut in Shanghai Art & Design 2016.
Reset Design
-New Working Models
Curator: Marcelo Leslabay
To show these new work models, we have organised ResetDesign, an exhibition made up of ten manufacturers of productsfor the home that have been founded in Spain in recentyears. This heterogeneous group of designers and entrepreneurshave created their own companies in order to develop, produceand market their projects.
Swiss Graphic Design
Curator: Erich Brechbühl& Noël Leu
It is an overview of the vivid graphic design scene in Switzerland of the last five years. After it's initial show in Seoul, the exhibition received a broad positive feedback.
Design Fuelling Station
Curator: Liu Yi
Design evolves with advances in science and technology, and changes the way we live. Contemporary design derives abundant metabolic energy from technological innovations, upgrading of design materials, reflections on traditional values and explorations of existing service models, to become ever more sophisticated as it moves into the future. At Trans-Design 2016, "Design Fueling Stations", which symbolize a source of power for design, will feature 12 mini exhibition spaces focusing on design production and design services that highlight the overarching topic. They are intended to take stock of the needs of designers and inspire discussions on new design resources that may emerge in the future.
Local Design Beat
Today, local Chinese design has been a constant source of new ideas and inspirations for the world's design community. Local Design Beat includes over 70 pieces of work by local designers practicing in a myriad of fields, demonstrating the uniqueness of Chinese design born out of a convergence of multiculturalism and information technologies. In creating these works, the designers, who are steeped in local culture, sought to push the limits of their familiar fields and break new ground in new disciplines, in order to unleash the endless power of design. Hear the pulsating rhythm of Chinese design at Local Design Beat!
A SERIES OF EVENTS
Apart from the core exhibition areas of the Center, the show will be held in smaller venues around the West Bund Art Center, such as design centers, art centers, galleries, architecture design studios, artwork shops, makeshift exhibition stands on the pedestrian promenade, design facilities, former industrial sites, and small experimental art buildings. In addition, a third space will be displayed as part of the show, which includes design halls, institutions, centers and shops; creative industry parks; art design areas; and famous studios littered around the city. These design venues will give a glimpse of the city's design industry, and provide the basis for an "urban design map of Shanghai".
Chief Curator Ding Yi
Born in Shanghai in April 1962, Ding Yi got degrees from the
Shanghai Art & Design Academy and the Fine Art College of
Shanghai University. He currently sits on the Art Council of the
Shanghai Biennial, the Academic Committee of the China Art
Museum and the Experimental Art Committee of the Chinese Artists
Association. He serves as the vice chairman of the Shanghai
Designers Association, an honorary artistic advisor to Bazaar
Art, and sits on the Editorial Board of Idea & Design.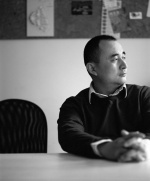 Curator Bu Bing
Born in 1973 in Yangzhou, is the principal of One Design Inc. He received his bachelor's and master's degree of architecture from Tsinghua University and Yale University respectively. He established One Design Inc in 2003.He also teaches design studio at schools such as Tongji, Shanghai Jiaotong, WUSTL, and USC.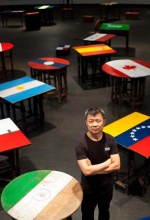 Curator Feng Feng
Director of the Experimental Art Department at the Guangzhou
Academy of Fine Arts. Executive director of the Hua-Art Museum in Shenzhen.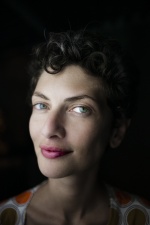 Curator Beatrice Leanza
Curator, critic and creative consultant, Creative Director, Beijing Design Week, Associate Curator, Chinese Art Centre (Manchester).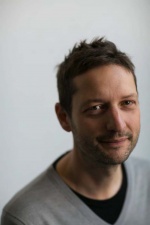 Curator Ben Hughes
Ben trained as an Industrial Designer in the UK and started his career working for consultancies in London, Taipei, and Melbourne. From 1999 to 2011 he was Course Director of MA Industrial Design at Central Saint Martins. In 2011 he relocated to Beijing, where he was appointed Professor and Academic Director in the Industrial Design department of the Central Academy of Fine Arts.