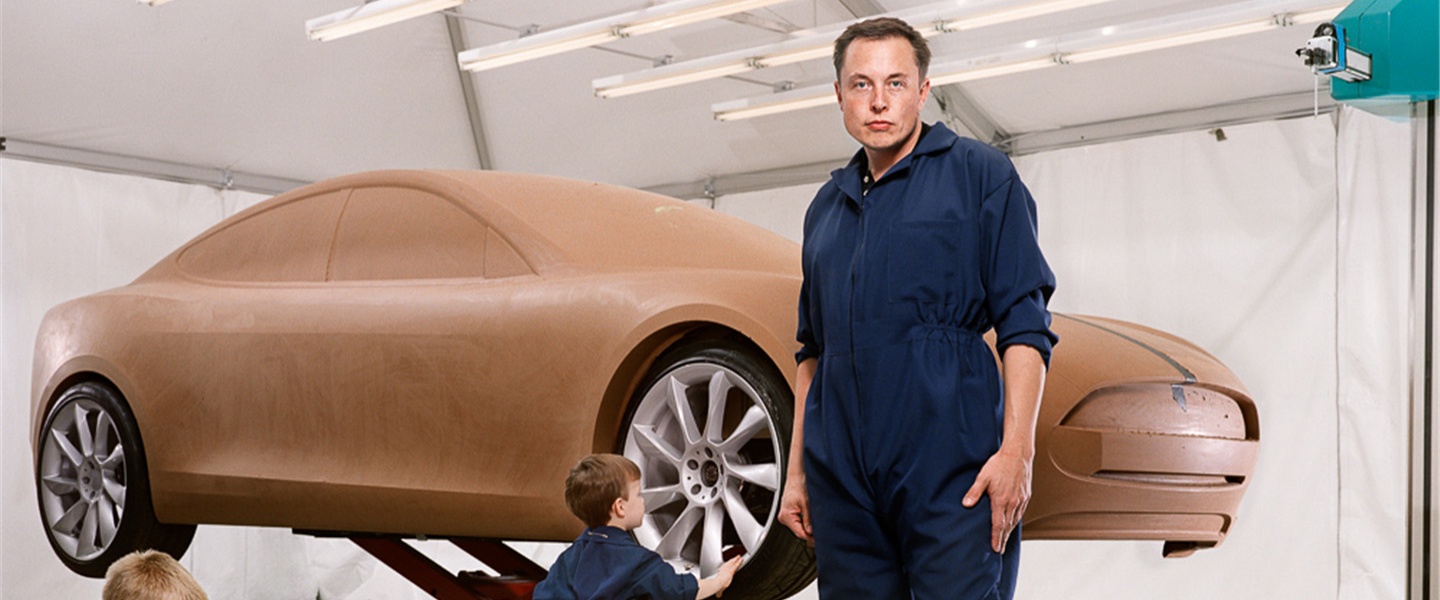 ---
| | |
| --- | --- |
| 展览日期: | September 15 to November 20, 2019 |
| 开放时间: | Tuesday-Sunday, 10:30-17:30 (last entry 17:00) |
| 场馆: | Shanghai Center of Photography (SCoP) |
| 票价: | ¥40 / Student Price: ¥30 |
Do you know what you look like close up? How do you feel about being photographed at close quarters? How would you shape up in a Martin Schoeller portrait?
As the prevalence of facial beautifying apps for use on mobile phones suggests, most people are not so comfortable with close up, super high resoliution photography. It seems we want amazing technology but not necessarily to be subject to the degree of exposure it represents. But if you flinch from a camera close to your face, how do you think you might feel if you were famous? This is a premise that German photographer Martin Schoeller put to the test in a series of portraits which subsequently made him world-famous.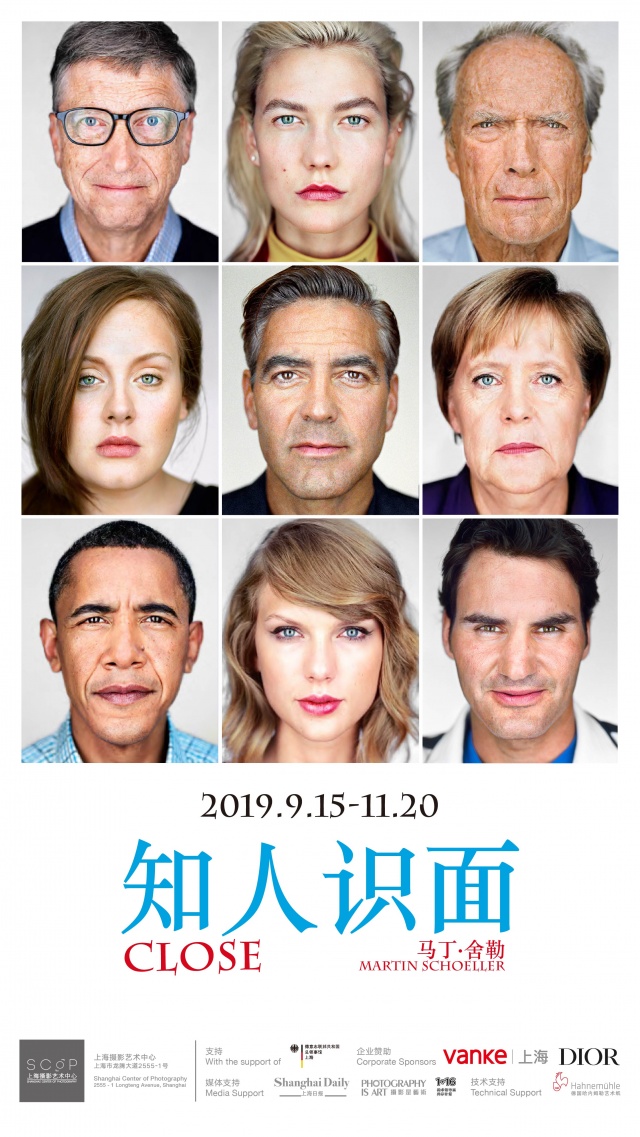 "Close" presents over 60 of Martin Schoeller's signature portraits, many of which belong to his infamous Close up series. This includes the faces of some of the world's most influential and famous figures from across all sectors of society. Here, we find stars of the art and entertainment industries, heads of state, politicians, business leaders, and sports personalities: actor George Clooney, singer Adele, former US president Barack Obama, Germany chancellor Angela Merkel, innovators Bills Gates and Elon Musk, and tennis player Roger Federer…
Schoeller has said, "It's maybe a reflection of my personality that I feel comfortable being close to somebody. I always felt that subject itself really was the most essential part about a person, stripping away the clothes, stripping away any backgrounds, really focusing in on that person." These portraits are some of Schoeller's most successful because we are asked to confront the true selves of people who we admire, even idolize, and who are far removed from our lives. Schoeller's photographs give us access that is extraordinary, privileged, breath-taking.
Getting close means sharing your true self, flaws and all, with someone else who totally accepts us, Schoeller's subjects clearly accept him. Ordinary people are often dazzled or intimidated by the beautiful and the powerful. From this angle, we can say that Schoeller's approach is a great leveler of humanity. We are all the same close up. It is what lies within that makes us different.
About the Photographer
Martin Schoeller
Martin Schoeller (German, b. 1968) is one of the world's preeminent contemporary portrait photographers, and is most known for his extreme-close up portraits. Schoeller worked as an assistant Anne Leibovitz from 1993 to 1996 before he left to pursue his freelancing career. After 1998, Schoeller's works started getting published in Rolling Stone, National Geographic, Time Magazine, GQ, Esquire, Entertainment Weekly and New York Times Magazine, among others. In 1999, Schoeller joined Richard Avedon, as a contributing photographer to The New Yorker, and since then has won many awards. Schoeller's portraits are exhibited and collected internationally, appearing in solo exhibitions in Europe and the United States, as well as part of the permanent collection of the National Portrait Gallery, Smithsonian Institution, Washington, DC. Schoeller currently lives and works in New York.
How to get there
Related venue/project more...
No. 2555-1 Longteng Avenue

---